Woman fired for transgender tweet awarded over £100,000
Maya Forstater lost her job for declaring that "men cannot change into women"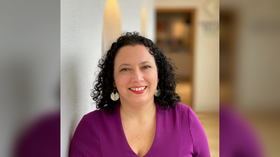 A woman who lost her job for tweeting that transgender women are biologically male has been awarded more than £100,000 ($127,000) by a British tribunal. She claimed that she was discriminated against for holding "perfectly ordinary beliefs about the material reality of sex."
In a judgment handed down on Friday, a London-based employment tribunal ordered the Center for Global Development (CGD) to pay Forstater £91,500 in compensation for loss of earnings and emotional damage, plus £14,900 in interest, adding up to a total of £106,400.
Forstater was working for the GCD as a researcher and taxation expert in 2018, when she posted a series of tweets critiquing the government's plans to allow citizens to legally change their gender at will.
"A man's internal feeling that he is a woman has no basis in material reality," she wrote in one tweet, before comparing transgender women to Rachel Dolezal, an American university lecturer and activist who pretended to be black while serving as president of a National Association for the Advancement of Colored People (NAACP) chapter in Washington.
In another tweet, Forstater expressed surprise at how "smart people who I admire... are tying themselves in knots to avoid saying the truth that men cannot change into women."
Forstater's employment contract was not renewed in 2019, and she lost her fellowship at the GCD. She won an appeal against the think tank in 2021, when a tribunal ruled that her tweets "did not seek to destroy the rights of trans persons," and that she was unfairly discriminated against for her opinions. She was not awarded damages until Friday, however.
"My case has exposed institutionalized discrimination against, and the routine abuse and smearing of, people with perfectly ordinary beliefs about the material reality of sex," she said in a statement. "I, and many other people with gender-critical beliefs, have been the victims, not the perpetrators, of discrimination fuelled by bigotry."
Forstater's case generated significant media attention in the UK, and the 49-year-old researcher was publicly supported by 'Harry Potter' author JK Rowling, a feminist with similar views on gender.
The British government shelved its plans to allow people to legally change their gender without a medical diagnosis in 2020. Scotland passed a bill in December allowing anyone over the age of 16 to change their gender at will, but the law was blocked by Prime Minister Rishi Sunak in January.
You can share this story on social media: